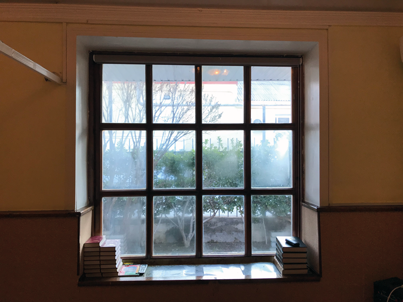 Through this window, the hail of bullets killed missionary and pastor Sergey Bessarab.
Sergey had been a criminal and prisoner. He accepted Christ in prison and later became pastor and missionary of the church of Isfara. 
He was assassinated in 2004, but the little church is alive, and God continues to write His story in Isfara today.